Coptic Scriptorium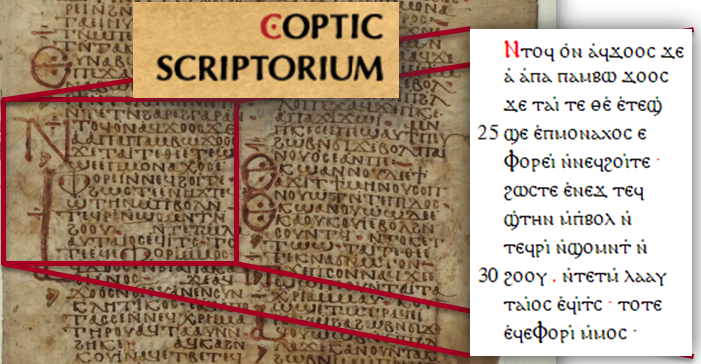 The Coptic language is the last stage of Ancient Egyptian, written in Greek letters in the first millennium CE after hieroglyphs went out of use. It forms part of the longest continuous written documentation of any language on Earth, with over 4,000 years of texts across language stages.
Coptic Scriptorium is an NEH funded Digital Humanities project applying Computational Linguistics techniques to create searchable digital editions of Coptic texts online. Georgetown Linguistics students have participated in the creation of corpora, annotation tools, a linked online dictionary and an automatic Natural Language Processing pipeline for the language.
To find out more, visit the project website.