Senior Honors Thesis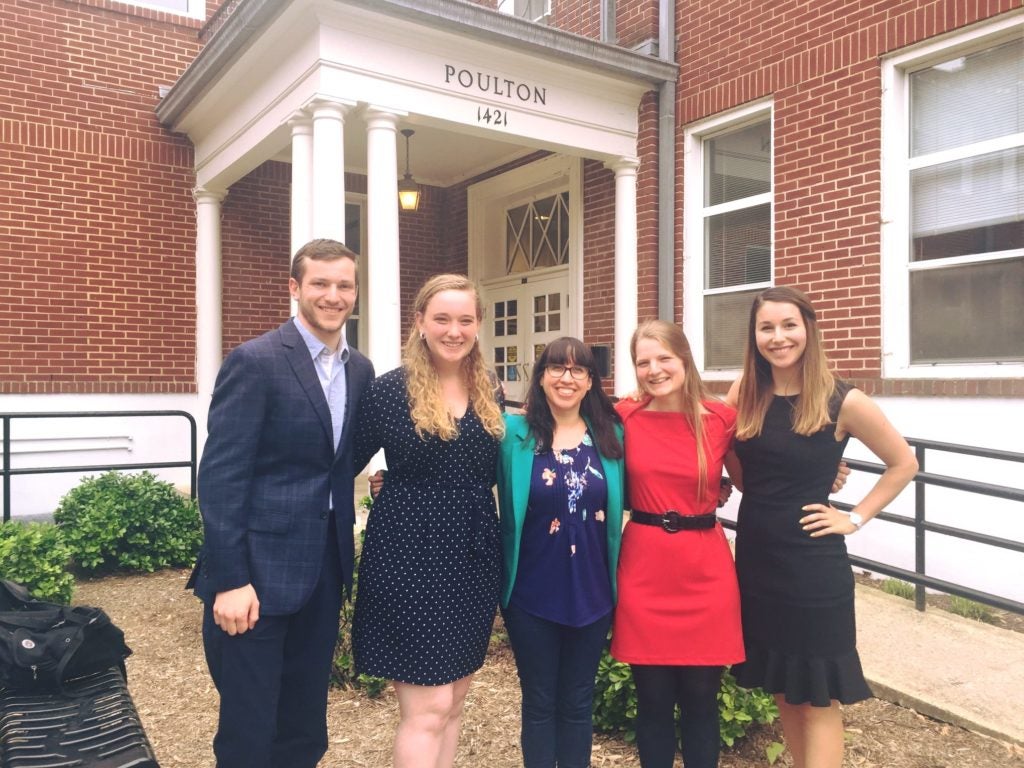 A select number of Linguistics majors are invited to write Honors Theses in their senior year. This selection is based on cumulative GPA in the spring semester of junior year.
Students interested in writing a thesis will submit a preliminary proposal. If approved, these students will participate in an Honors Thesis Seminar, write an Honors Thesis, and present their theses in a conference format.
2019 Senior Honors Theses
Molly Cooke, "Those are my people:" Community engagement among cochlear implant users
Rebekah Grafton, The role of Standard Arabic in Maghrebi-Mashreqi interdialectal communication
Daniel Wheelock, Shrek versus cultural translation: A comparison of language attitudes before and after Castilian dubbing
Mika Skibinsky, Dragons, tigers, and other fusion confusion (Oh my): A case study of identity construction in Asian restaurant menus of DC
Cory Richardson, Burgers, brands, and dead memes: A linguistic analysis of brand communication on Twitter
For an archive of past theses, please click here.